The prices are mentioned in "fitying": 1 "fitying" costs 700 Ft, which includes 27% VAT.
MKB, OTP, K&H SZÉP cards are accepted!
During the winter perion on weekdays, we can only accept cash.
Playhouse
For children: 25 Ft/min
Mini section:
1st adult attendant: free
2nd adult attendant: 25 HUF/minute
Maxi section:
Adult attendant: 25 HUF / minute
Minimum playing time: 30 minutes
Brother and sister discount:
First brother or sister: 25% discount!
Second or more brothers and sisters are eligible for 50% discount!
Parking fees
Motorcycle:
700 Ft/day
Car:
700 Ft/day
Bus:
1400 Ft/day

"Fitying" price list:
The conditions of participation specified in the price list are indicative, in each case the operator decides whether the stature of the person wishing to use the game meets the requirements for safe operation.
For the games marked with * (asterisk) it is required to complete a liability statement!
The "fitying" can be used as a currency on the day of purchase, for the use of the elements listed above. (Except paintball team play!) Please buy required quantity of "fitying", taking into consideration the above. Please note that it is not possible to redeem a "fitying"!
THE "FITYING" CAN NOT BE USED FOR PAYMENT: IN THE PLAYHOUSE, IN THE PANSION, TO SETTLE THE PARKING FEE, AS WELL AS AT THE "EMLÉKBÁZIS" FOR PURCHASE OF SOUVENIRS.

Our fees include VAT.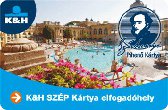 Attention! Please make sure that you have the available amount in the proper pockets! The park adventure games can ONLY be payed from the leisure pocket!